Like an interactive Sci-Fi movie in which you try to survive the alien attacks with your crew on a submarine… Game creators calls the game- a"2D Co-op Multiplayer Drowning Simulator. In Space"
Developed by FakeFish, & Undertow Games. Published on Steam on June 5th 2019 by Daedalic Entertainment. Barotrauma is Now Available on Steam Early Access and is 15% off till June 12 at 10AM Pacific Time!
Overcome crisis and the unrelenting pressure of a frozen ocean. Flee or fight alien lifeforms, explore a strange new world in Jupiter's orbit, command your crew and craft equipment in a tense 2D experience.
Available for PC, Mac, Steam OS & Linux!
Here's the Feature Trailer explaining everything about the game & gameplay:-
ABOUT THIS GAME
Embrace the Abyss
Overcome crisis and the unrelenting pressure of a frozen ocean. In the not too distant future, where habitable places have become scarce, humanity has arrived on Jupiter's moon. Europa with its frozen surface is a hostile environment, and life can only be found in the dark ocean beneath the ice – and the small pockets of human habitation are not the only form of life to be found there.
Play with friends in adrenaline-filled co-operative gameplay, navigate Europa's frozen depths in single player mode and transform the game with fully integrated mod tools and Steam Workshop. Procedural levels and events ensure no two games will ever be exactly alike.
Key Features
Play as a submarine captain, engineer, mechanic, medic or security officer. Help your teammates survive, or make sure no one does.

Operate the many onboard systems of your submarine, from nuclear reactors to sonar, guns, engines and more.

Create tools, drugs and weapons with the comprehensive crafting system.

Navigate dangerous environments and flee or fight the creatures that you encounter.

Explore alien ruins and wrecked submarines to discover rare and powerful artifacts and resources.

Unleash your creativity with the submarine editor, character and procedural animation editor. Share and discover mods directly via Steam Workshop.
REVIEWS
"Work together to explore and survive, and/or sabotage one another and let the ship go down in fire and flood"
–Rock Paper Shotgun
"Barotrauma is a bit like FTL with giant sea monsters"
PC Gamer
Awards:-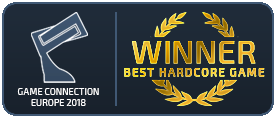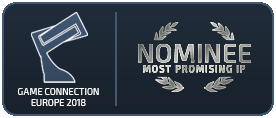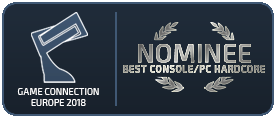 Visit the Steam Page Today to Know More!
Follow the Developer on Twitter
Trivia:-
Barotrauma according to Wikipedia means an injury caused by a change in air pressure, affecting typically the ear or the lung. Barotrauma typically occurs when the organism is exposed to a significant change in ambient pressure, such as when a scuba diver, a free-diver or an airplane passenger ascends or descends.
Thank you so much for reading this! Please share your thoughts with us by leaving a comment below.
For more news and reviews of horror games like this, please support EHPodcasts by sharing this post, liking our Facebook page, subscribing to our YouTube channel , following us on Twitter ,Instagram and listening to our podcasts, now on many platforms given below:
KEEP UP WITH THE PODCAST
Please Bookmark our site or Set as your Home Page:- http://ehpodcasts.com
Please Donate via PayPal to help the noble cause of promoting horror genre & indie horror creators:– http://paypal.me/ehpodcasts
EHPodcasts on SOCIAL MEDIA
FaceBook:- http://facebook.com/EHPodcasts
Twitter:- http://twitter.com/EHPodcasts
Instagram:- http://instagram.com/EHPodcasts
Pinterest:- http://pinterest.com/EHPodcasts
LISTEN TO US ON
PodBean:- http://bit.ly/EHPodbean
YouTube:- http://bit.ly/EHPodcastYT
iTunes:- http://bit.ly/iTunesEHP
Alexa:- http://bit.ly/EHPAlexa
Spotify:- http://bit.ly/EHPSpotify
Stitcher:- http://bit.ly/EHPStitcher
Google Play Music:- http://bit.ly/EHGooglePlay
TuneIn:- http://bit.ly/EHPTuneIn
Stay Scary & Support Horror Games!