Created and published by Draw Distance on 17th May, 2019. Ritual: Crown of Horns is a slaughterhouse. A violent, fast-paced action game set in an alternate Wild West, an absurd, acid-fueled vision of hellish frontier. It's a fast paced 3D top-down base defense shooter, using a selection of best horde-mode mechanics. Currently in its Early Access stage on Steam and still, it shows a lot of potential.
Announcement Trailer:-
Information provided on Steam:-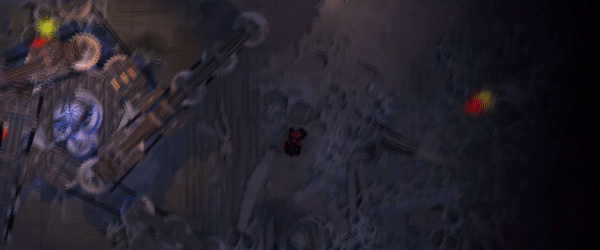 Ritual: Crown of Horns is
HORDE MODE GAME based on GUT INSTINCT TACTICS
FAST PACED – 3D TOP-DOWN – WITCH DEFENSE SHOOTER
WEIRD WESTERN AESTHETIC – ARCADE GAMEPLAY – WILD WILD STORYLINE
Ritual: Crown of Horns is a slaughterhouse. A violent, fast-paced action game set in an alternate Wild West, an absurd, acid-fueled vision of hellish frontier. Inspired by a variety of unique takes on the Western genre, from Alejandro Jodorowsky's "El Topo" and Clint Eastwood's "High Plains Drifter" to cult "The Wild Wild West" TV series. It's a wild tale of an unlikey duo: a bounty hunter who comes back from beyond a grave, yearning to exact revenge on his homeland, and a witch who aids him with a series of powerful rituals to further her own secret goals.
Features:-
a unique auto-aiming system that distinctly sets itself apart from your average twin-stick shooters: instead of spraying and praying, you are an elite gunslinger who makes every shot count.

a satisfying arsenal: shotguns, six-shooters, rifles, crossbows, and a few surprises that are a little less era-appropriate.

outrageous enemies: brainwashed cultists, supernatural legendary creatures, bizarre murderous contraptions – you name it.

gear: mysterious capes, hoods and amulets that you can customize and get powerful buffs for your character.

creative spells and power-ups that can violently alter the way you approach each combat encounter.

plenty of insane levels for you to master, each complete with unique challenges tailored to push the combat system to its limits.

a unique gothic-horror-meets-weird-western artstyle.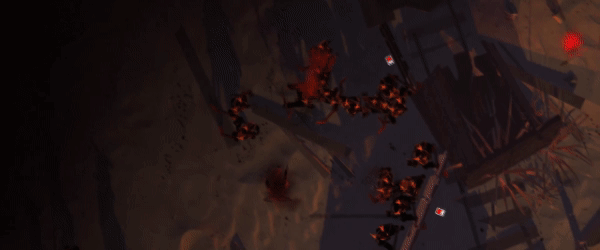 It's 18XX
You were a lawman on a mission to track down a dangerous witch. Upon reaching your goal, you found yourself in a fatal ambush prepared by horned beast-like men. Your death was probably just collateral damage. Not one of your government supervisors cared. Now, brought back from beyond the grave by the dark magic of the witch you were supposed to take out, you find yourself in a forced alliance against a common enemy.
Understand the powers responsible for your misery and get rid of them once and for all. Make friends and enemies along the way. Visit places inspired by real locations in the United States and discover their myths. Look for symbols that the Land of the Free was based on and purify them. Ritual: Crown of Horns is a game about icons and myths, and tales we tell ourselves in order to make sense of our world and our identity. It's about facing the unfaceable and living to tell the tale.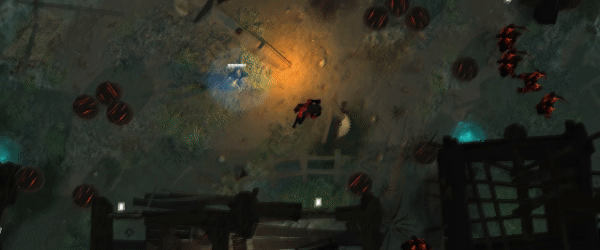 Early Access Gameplay:-
Draw Distance Facebook: https://www.facebook.com/drawdistancedev/
Draw Distance Twitter Account:-
https://twitter.com/DrawDistanceDev
Draw Distance Discord Server:- 
https://discordapp.com/invite/8JBbSWU
Thank you so much for reading this! Please share your thoughts with us by leaving a comment below.
For more news and reviews of horror games like this, please support EHPodcasts by sharing this post, liking our Facebook page, subscribing to our YouTube channel , following us on Twitter ,Instagram and listening to our podcasts, now on many platforms given below:
KEEP UP WITH THE PODCAST
Please Bookmark our site or Set as your Home Page:- http://ehpodcasts.com
Please Donate via PayPal to help the noble cause of promoting horror genre & indie horror creators:– http://paypal.me/ehpodcasts
EHPodcasts on SOCIAL MEDIA
FaceBook:- http://facebook.com/EHPodcasts
Twitter:- http://twitter.com/EHPodcasts
Instagram:- http://instagram.com/EHPodcasts
Pinterest:- http://pinterest.com/EHPodcasts
Please check out our first Horror Short Film:-
LISTEN TO US ON
PodBean:- http://bit.ly/EHPodbean
YouTube:- http://bit.ly/EHPodcastYT
iTunes:- http://bit.ly/iTunesEHP
Alexa:- http://bit.ly/EHPAlexa
Spotify:- http://bit.ly/EHPSpotify
Stitcher:- http://bit.ly/EHPStitcher
Google Play Music:- http://bit.ly/EHGooglePlay
TuneIn:- http://bit.ly/EHPTuneIn
Stay Scary & Support Horror Games!