Imagine a visual novel with creepy black and white 1 bit pixel images and puzzles that make you find things in historical figures. Your choices decide whether you stay alive or get killed in the end, besides affecting the ending of each "episode" of the game. That's "Critters for Sale" game, currently in development by Sonoshee and will be released on Steam once all episodes are completed. Which, we hope won't be sold as an episodic content but as a whole game with episodes acting like chapters. For now, the game's first episode is available for free or an optional donation on Ithio.
This game eerily feels just like the Animus glyph puzzles from Assassin's Creed II and Brotherhood, where we browsed through historic images to solve a puzzle and find the pieces of Eden. This game is somewhat artistic, simple and still feels very disturbing due to the overall feel of the game. Below, you will find more information about the game and some useful links related to the game!
ABOUT THIS GAME:-
Critters for Sale comprises 5 short stories: Snake, Goat, Monkey, Dragon, and Spider. All of which occur in different eras and locations, touching on themes like time travel, black magic, and immortality.

Official Trailer:-
(Epilepsy warning:- Flashy black and white GIFs below & the game is like that!)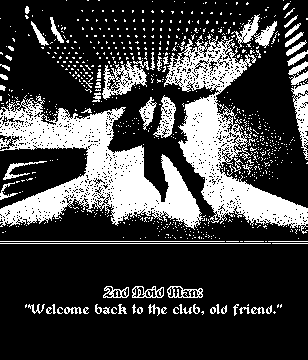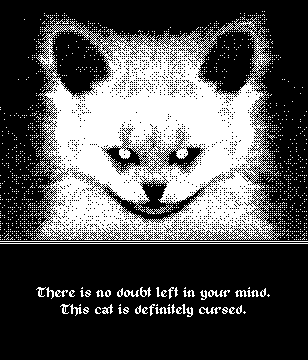 A hybrid between Visual Novel and Point And Click, the game puts you in the shoes of characters that marked the unseen history of the world as we know it.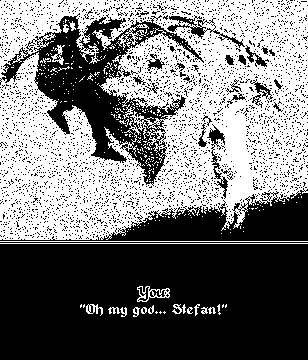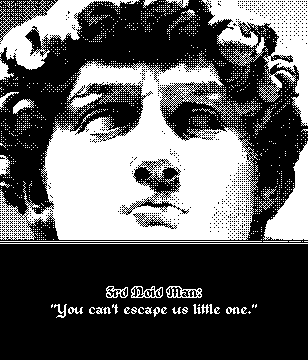 The story unfolds in five episodes, taking you on surreal experiences influenced by Middle Eastern and North African folktales.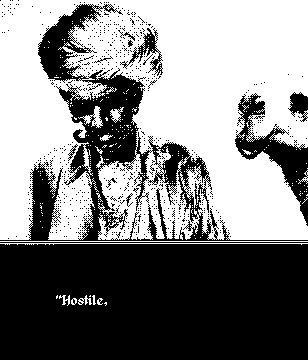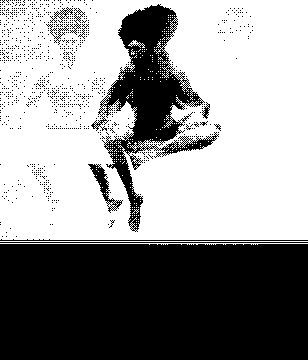 The choices and actions you make throughout the game influence the outcome of each episode, ultimately leading to your death or survival.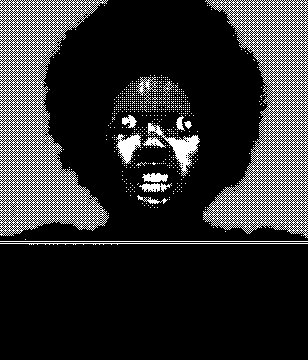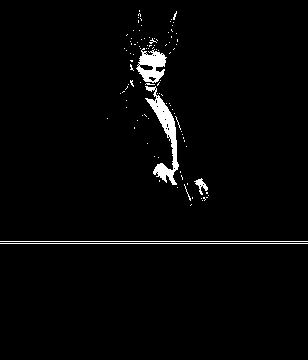 Curator Review:
RECOMMENDED…."Played: alpha demo (Snake). Bizarre and lively, as "colorful" as one-bit style can be. Fairly short, with a little hint of where it can branch. A brain-melting adventure, but not for its puzzles." by Demo Disc
Itch.io Page (Contains Initial Release of the game for Free or with Optional Donation):- https://sonoshee.itch.io/critters-for-sale
MATURE CONTENT DESCRIPTION:-
The developers describe the content like this:
This game contains depictions of dark magic and death scenes with graphic visuals that may include decapitation, burning, and strangling. However, these visuals may have a weakened effect because of the 1-bit pixel-art nature of the game.
Thank you so much for reading this! Please share your thoughts with us by leaving a comment below.
For more news and reviews of horror games like this, please support EHPodcasts by sharing this post, liking our Facebook page, subscribing to our YouTube channel , following us on Twitter ,Instagram and listening to our podcasts, now on many platforms given below:
KEEP UP WITH THE PODCAST
Please Bookmark our site or Set as your Home Page:- http://ehpodcasts.com
Please Donate via PayPal to help the noble cause of promoting horror genre & indie horror creators:– http://paypal.me/ehpodcasts
EHPodcasts on SOCIAL MEDIA
FaceBook:- http://facebook.com/EHPodcasts
Twitter:- http://twitter.com/EHPodcasts
Instagram:- http://instagram.com/EHPodcasts
Pinterest:- http://pinterest.com/EHPodcasts
LISTEN TO US ON
PodBean:- http://bit.ly/EHPodbean
YouTube:- http://bit.ly/EHPodcastYT
iTunes:- http://bit.ly/iTunesEHP
Alexa:- http://bit.ly/EHPAlexa
Spotify:- http://bit.ly/EHPSpotify
Stitcher:- http://bit.ly/EHPStitcher
Google Play Music:- http://bit.ly/EHGooglePlay
TuneIn:- http://bit.ly/EHPTuneIn
Stay Scary & Support Indie Horror Games!