An upcoming role playing game, which is a part science fiction and part exploration game filled with creepy caves and bright cities, is now on the Indie Go Go crowd funding platform for just 32 days! You can get the digital game copy, OST and much more for your contribution in making this idea a reality!
It has exploration, monsters, robots and it's based on a different planet than ours. Unworthy Life is a story driven 3D action RPG with 15 – 20 hours of gameplay. The game is 80% complete and will release on PC and console in approximately 12 months time (September 2020).
Updated Cave Gameplay Video on the IndieGoGo Campaign :
What IndieGoGo Supporters will get:
Every backer will receive credit as a BACKER in the credits of the game.
Every backer of €5 or more will receive the digital OST to the game spanning cinematic orchestral strings, to dark sci-fi to techno, to space age sounds and futuristic ambient.

In addition to the above every backer of €15 or more will get a full digital copy of the game and will receive a playable demo shortly after the campaign completes.

Every Backer of €20 or more will receive a digital artbook, full Clcopy of the game, digital OST and credit as a supporter.

A T-shirt will be added for every backer for €60 or more.

For €500. You get all of the above and your likeliness can be added to one type of character in the game. All we need is some high quality images of your face from the front and side.

1 lucky backer can become a producer of the game for €2,500. If they wish they will be invited to our weekly producers catch up conference call to talk about the game and more.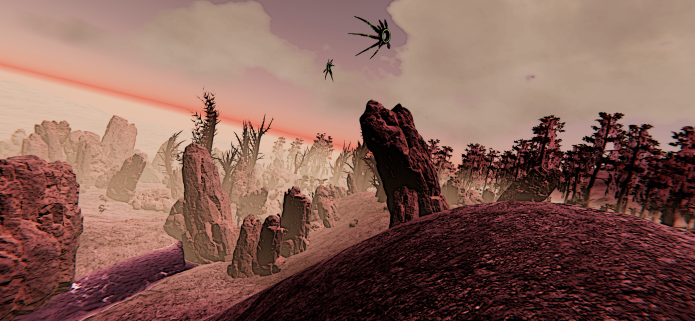 We had posted about this game last month, when the crowd funding campaign wasn't live.
Here are the main updated details about the game provided by the game developers on IndieGoGo:
The Story
Unworthy Life takes place on the fourth planet in the Solar System, one hundred thousand years ago. A technologically advanced society is on the brink of collapse due to the severe and prolonged exploitation of their planet's resources.
Players take on the role of a Ul155e5 a "clockwork" (a robot who works in a factory called "the Mother").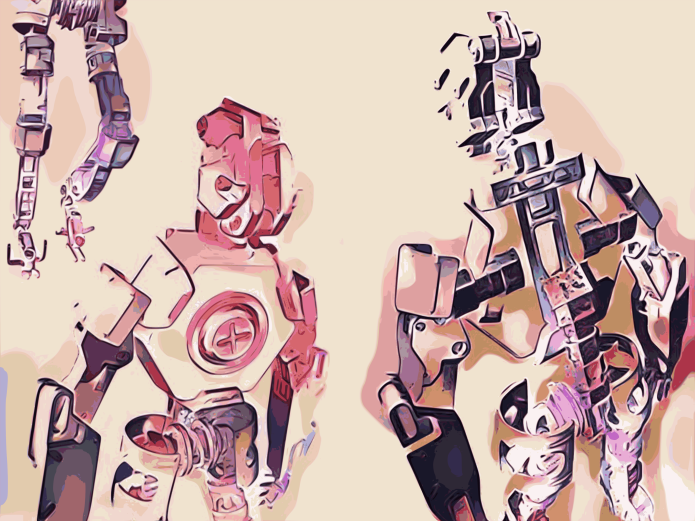 A clockwork's salary consists of "cyber-bucks" which functions as their currency and their lifeforce as cyber-bucks act as the charge for a clockwork's batteries and is the only currency with which to purchase replacement parts. When a clockwork can no longer work or becomes obsolete, they run out of cyber-bucks and die.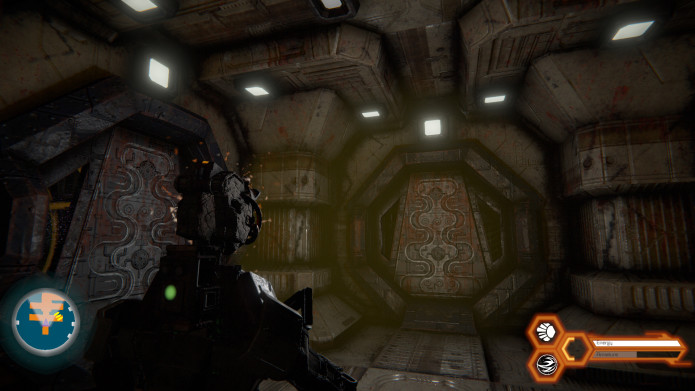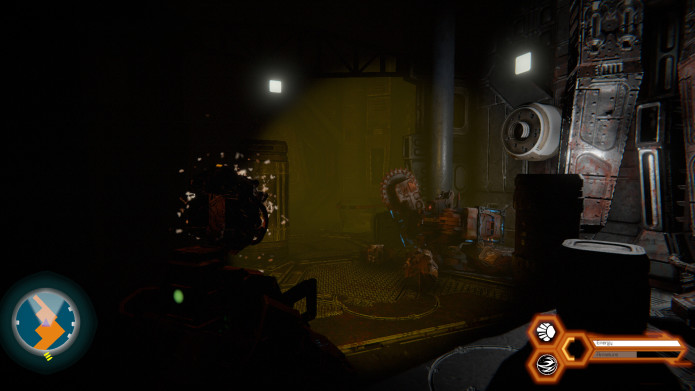 The lucky clockworks who have excess cyber-bucks spend them on simulations where they can escape their lives and be spirited away to a lush green planet (Earth).
Besides clockworks (and Gears) the robots which form the most numerous and productive part of the society there are also:
The Angels: Massive demonic beings who act as enforcers keeping control of "The City".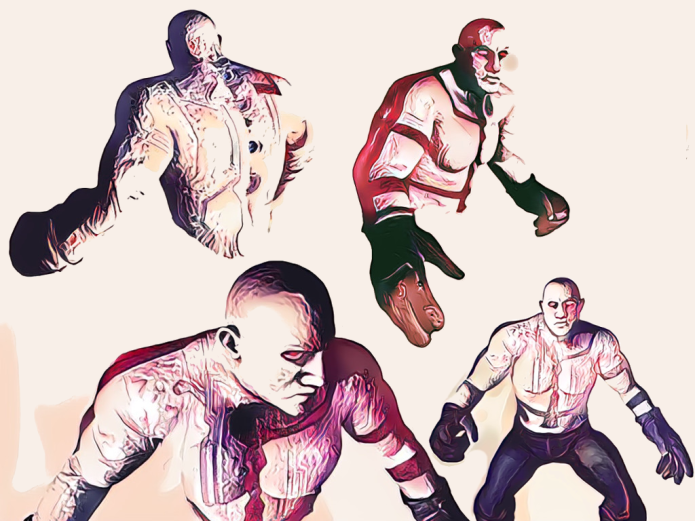 Mutants: Little is known about mutants few clockworks have ever even seen one. Most don't even know they exist.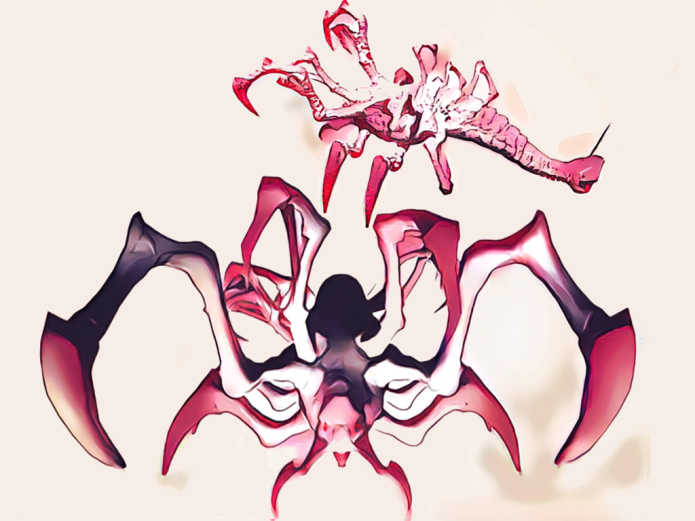 The Pilot: The puppet master of all society.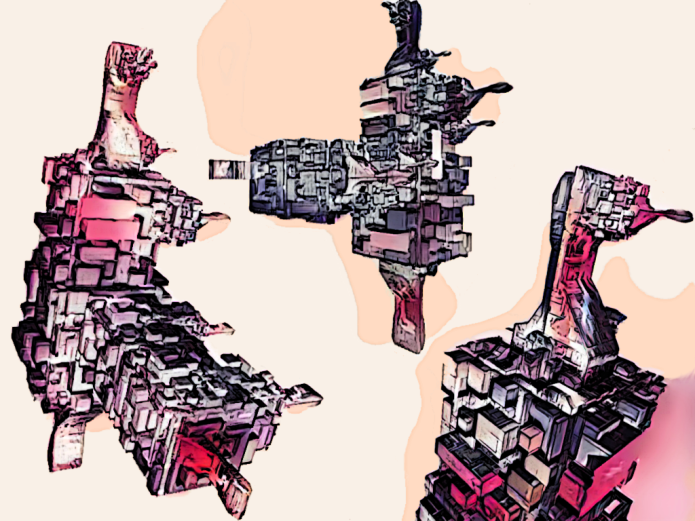 None of the clockworks are aware of what is produced in "the Mother" and they are too scared to ask.
One fateful day an event occurs in the factory, which challenges the very consciousness of Ul155e5 changing it's life radically. Upon learning what is produced in "the Mother" Ul155e5 loses all hope, gets sick and starts wandering the city aimlessly and confused until Ul155e5 finds an angel threatening a sick clockwork. Ul155e5 intervenes and attacks the angel, Ul155e5 is subsequently arrested and deported to a leviathan prison ship for re-education.
There our protagonist meets other clockworks, and among them, the head of a revolutionary squad which fights against the Mother. After an inspiring conversation, Ul155e5 decides to leave its old life behind and fight back against the established order of the city.
This is the beginning of the adventures of Ul155e5, which will lead it to take part in armed assaults against the key assets of the city, sabotage, recruitment missions and several fights against "The Pilot".
Throughout this journey, Ul155e5 will experience a number of challenging situations which can be tackled in several different ways, a wide spectrum of emotions and several existential doubts.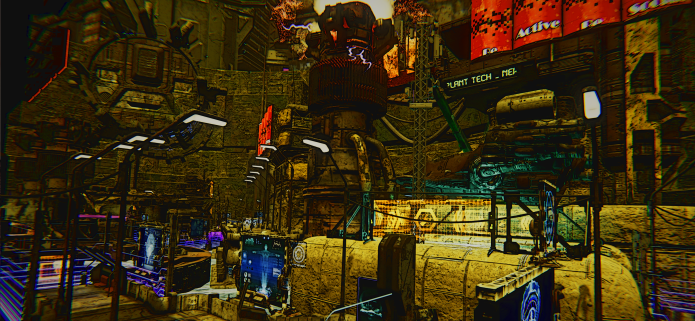 Features
Over 15 hours of gameplay.
15 levels including 2 open world levels.
Customisable modular robot protagonist.
RPG elements including levelling, unique equipment, exploration, decision making, alternative paths.
Hacking minigames
Physics puzzles.
Secret locations.
Fully 3D gaming in 4K resolution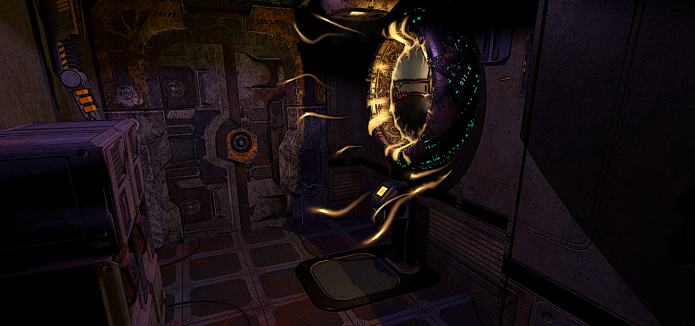 Unworthy Life is a Sci-Fi Action RPG game by a small independent team from Bremen, Germany. They first began work on this project way back in 2014. A few revisions and a few thousand hours later they are now ready to release a game that we believe will really raise the bar of what can be achieved by a 2 person team of indie developers. 
Other Ways You Can Help
Just because you can't contribute cash doesn't mean you can't help:
Share on social media.
Use the Indiegogo share tools on the campaign page.
Comment on a YouTube video.
Tell your friends.
Email your friends.
Send a message to your favourite YouTuber requesting they review the game.
Send an email or contact form message to videogame journalists about Unworthy Life.
Write on Reddit/ your own blog.
Create a YouTube video about Unworthy Life. Here is a video we love by Knight's Arcade. Videos like this really help!
When and where can you get the game?
"We will be launching an early bird campaign on Indiegogo this August which will be your first opportunity to secure a copy of the game, followed by a Kickstarter late in September. The game will receive a full release in 12 – 18 months depending on the success of our crowdfunding efforts." Said Producer Callum Dougherty.
Unworthy Life is a story driven 3D RPG/ 3rd Person shooter with 15 – 20 hours of gameplay. The game is 80% complete and is in the process of being beautified, receiving a custom soundtrack and recording voice acting. The game will be coming to PC soon. Other platforms will depend on the success of crowdfunding and the games PC launch.
Creators background:-
The two brothers behind Unworthy Life set out with the goal of raising the bar of what could be achieved by a two-person indie developer on a first game.Unworthy Life was developed in 3D in 4K within Unity. The game consists entirely of bespoke assets and features an in-depth levelling and upgrade system alongside realistic physics. Elements of the games design are informed by the computer coding, physics modelling and mathematics skills the brothers both picked up from their extensive backgrounds in Aerospace Engineering.
"When we set out to do this in 2014 we were learning from scratch," said the brothers working under the moniker Mechanical Centurion. "There were areas that were entirely new to us and areas that are more similar than you would think. We were able to find answers to problems and ways to supplement our respective skillsets with what we know about mathematics and coding. We designed a software to manipulate existing plants and animals to supplement our drawings and artwork for the Flora and the Fauna. Whilst an understanding of physics, trajectories and simulations helped us in the design of the gameplay and hacking mini-games. Furthermore, we have also been able to use executables, procedural generation and mathematic processes to ensure that gameplay is lightweight and efficient enough for older systems."
Follow the Creators on Official Sites:
Past Work In Progress Gameplay Videos:
Horror aspect (Cave environment):-
The video below shows the games protagonist Ul155e5 exploring "The City" a frequently visited level in the game.
The CIty is Futuristic, Rusted and Harbors Secrets…(Notice the horror/mystery atmosphere and sound effects akin to Bioshock and Dead Space)
The City:-
Hellrider (Missions with A.I. Support like Portal Game by Valve):-
Thank you so much for reading this! Please share your thoughts with us by leaving a comment below.
For more news and reviews of horror games like this, please support EHPodcasts by sharing this post, liking our Facebook page, subscribing to our YouTube channel , following us on Twitter ,Instagram and listening to our podcasts, now on many platforms given below:
KEEP UP WITH THE PODCAST
Please Bookmark our site or Set as your Home Page:- http://ehpodcasts.com
Please Donate via PayPal to help the noble cause of promoting horror genre & indie horror creators:– http://paypal.me/ehpodcasts
Please check out our first Horror Short Film & be a Supporter on IndieGoGo before 30th Sept for your IMDb credit, digital copy, poster and much more:-
EHPodcasts on SOCIAL MEDIA
FaceBook:- http://facebook.com/EHPodcasts
Twitter:- http://twitter.com/EHPodcasts
Instagram:- http://instagram.com/EHPodcasts
Pinterest:- http://pinterest.com/EHPodcasts
LISTEN TO US ON
PodBean:- http://bit.ly/EHPodbean
YouTube:- http://bit.ly/EHPodcastYT
iTunes:- http://bit.ly/iTunesEHP
Alexa:- http://bit.ly/EHPAlexa
Spotify:- http://bit.ly/EHPSpotify
Stitcher:- http://bit.ly/EHPStitcher
Google Play Music:- http://bit.ly/EHGooglePlay
TuneIn:- http://bit.ly/EHPTuneIn
Stay Scary & Support Indie Horror Games!