After reviewing the issue #1, we review the second issue from Angelica Reigns, a horror comic filled with magic and cool characters, which is a spin off from SFC comics published by Evoluzione Publishing. We tell why it's a great follow-up to the issue #1 and why it's a must read.
The Story So Far…(From Kickstarter Legacy/Archive Page):
Angelica struggles to be normal, to be the average twenty something… She does so because frankly, she's not normal: Angelica Reigns has a destiny and it seems like no matter what she does or how far she runs, it's impossible to escape who she is.
Issue 1 of Angelica Reigns: The Faith introduced us to her world and her plight. We saw her try to get a job, to go out on a date, and then to actually possibly move that relationship further — all normal things and a worthy attempt at normalcy — but alas, Angelica's destiny arrived in the form of a neo religious group called The Faith that already knew of her existence and the pending doom that the world could face because of her.
Angelica and her potential paramour were forced to fight their way out of the trap The Faith had set but not without casualties.
In the end, Angelica sought answers for what was happening and consequently, came face to face with the One that gave her her powers — Quakare — as he pronounced her destiny and mantle as The Dark One.
But will Angelica succumb to her dark powers or will she forge a different path for herself? Find out NOW… In Angelica Reigns: The Faith Issue 2.
Sample Pages from IndyPlanet Store: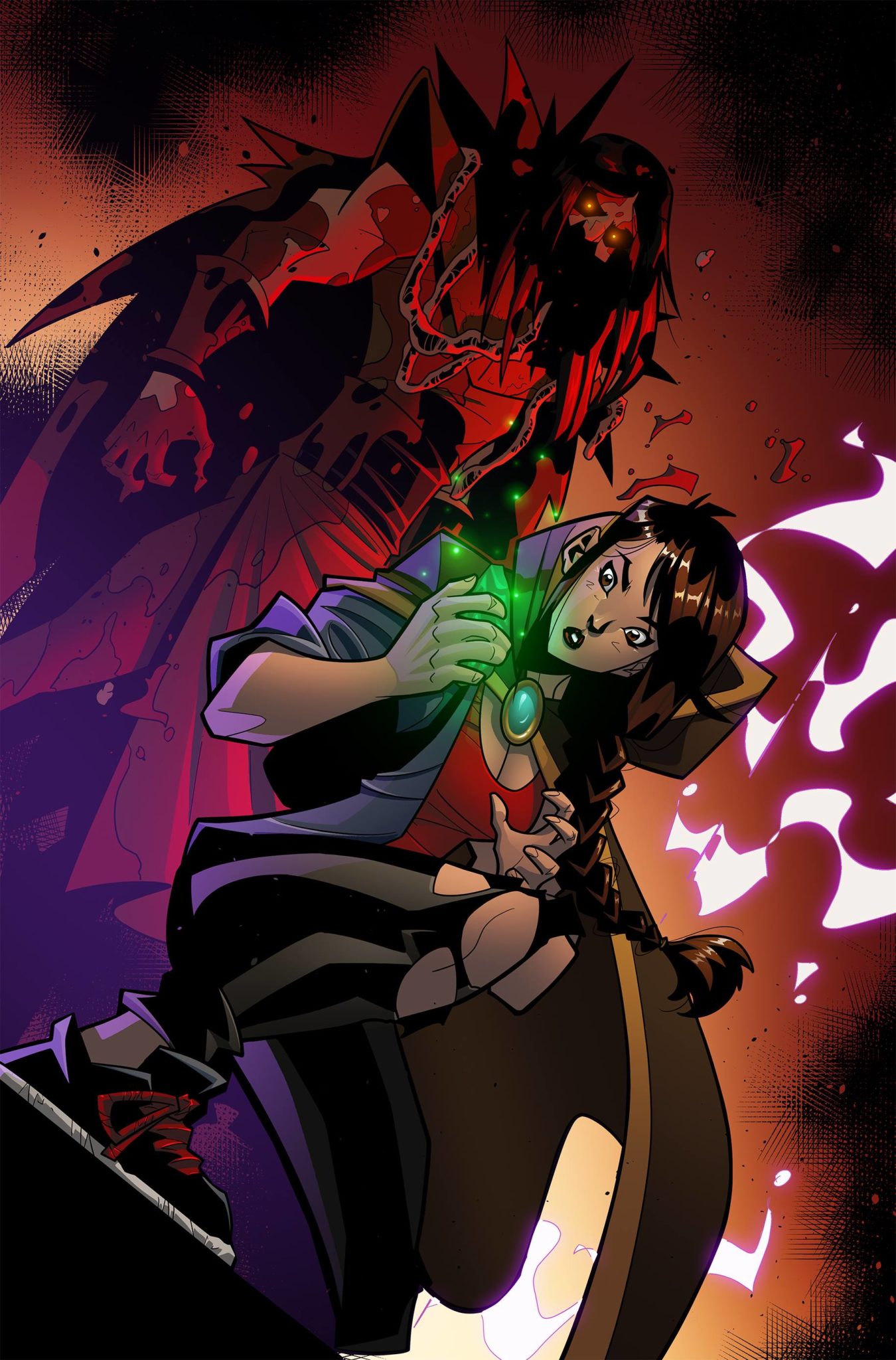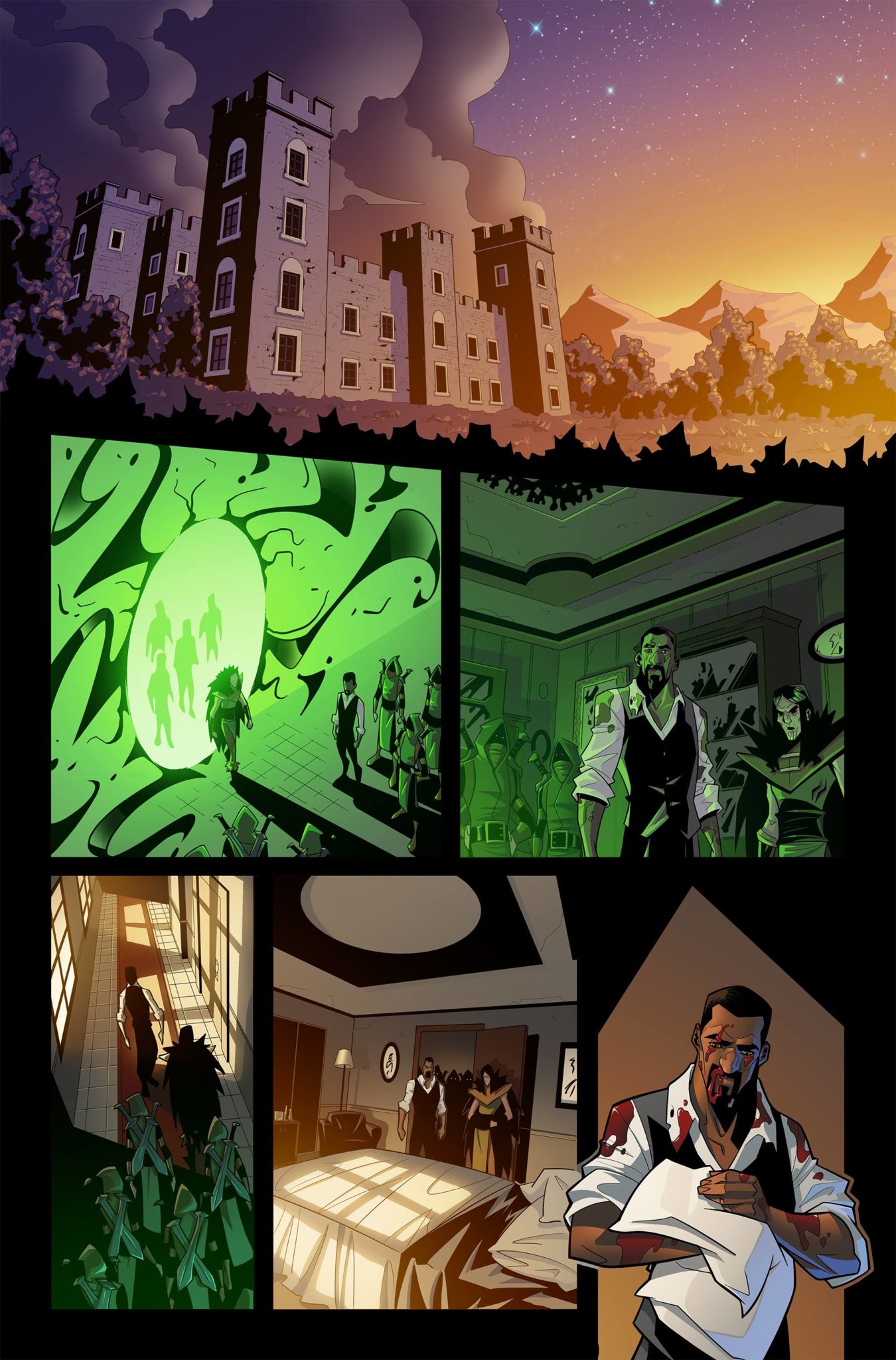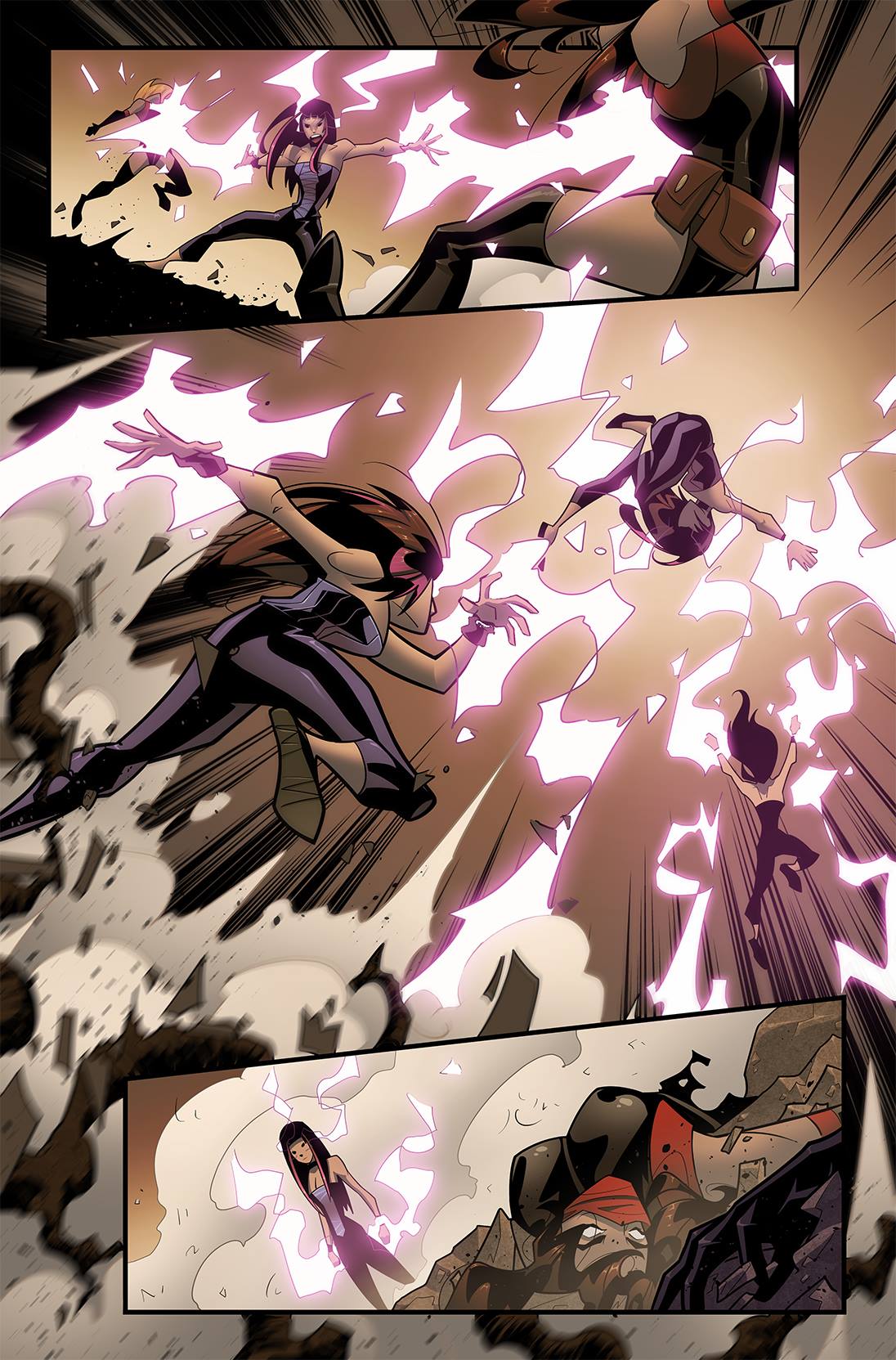 Spoiler-Free Review:
Angelica Reigns is a comic book series about a lady with a dark past who's trying to avoid a darker fate. With elements of occult horror, magical superpowers of protagonists and lovable characters, the second issue is a great follow up to the first issue that introduced us to the world of Angelica Reigns. We had reviewed issue one of Angelica Reigns as well, so, if you haven't read it yet, here's the link to it:Spoiler-Free Comic Book Review: Angelica Reigns #1 "A Satisfying introduction to a Magical Horror Adventure!"
After the initial introduction to all the characters and antagonists as well in the issue #1, the second issue has focus on Angelica, her past and her strained relations with her boyfriend Josue after the unfortunate incidents from the first issue and effort of their friend Brie to keep the trio together for the greater good. We see some dark humor about digging up the dead and also has some serious moments featuring a new heroic character which has a brief spotlight in this issue. The action sequences are of Hollywood superhero movies level. While this one feels like it ends with a cliffhanger, it has enough content to satisfy you. Besides Angelica Reigns, there are two promotional horror comics (Dynamo and The Gentleman) included free of cost in this issue with more than 2 pages to read and observe the art style. The value for money Angelica Reigns comics provide is great.
There's a satisfying amount of gore, blood and scary atmosphere for horror fans. It's sparingly used and done only when needed. There's no full nudity or swear words.. It is realistic enough to be believable and avoids being just another magic related comic by blending some superhero action with occult horror.
Overall, if you are a horror and superhero comic fan then Angelica Reigns comics would be a great source of entertainment for you. Getting Angelica Reigns #1 before getting #2 will make you understand a lot of things better even if #2 is pretty solid story on its own. Combined with beautiful art style, interesting characters, humorous dialogues, and the value for money it provides, makes Angelica Reigns #2 a must have for any horror or superhero comic fan.
Connect with the comic:
Thank you so much for reading this! Please share your thoughts with us by leaving a comment below.
For more news and reviews of horror comics like this, please support EHPodcasts by sharing this post, liking our Facebook page, subscribing to our YouTube channel , following us on Twitter ,Instagram and listening to our podcasts, now on many platforms given below:
Please check out our Horror Short Films:-
KEEP UP WITH THE PODCAST
Please Bookmark our site or Set as your Home Page:- http://ehpodcasts.com
Please Donate via PayPal to help the noble cause of promoting horror genre & indie horror creators:– http://paypal.me/ehpodcasts
EHPodcasts on SOCIAL MEDIA
FaceBook:- http://facebook.com/EHPodcasts
Twitter:- http://twitter.com/EHPodcasts
Instagram:- http://instagram.com/EHPodcasts
Pinterest:- http://pinterest.com/EHPodcasts
LISTEN TO US ON
PodBean:- http://bit.ly/EHPodbean
YouTube:- http://bit.ly/EHPodcastYT
iTunes:- http://bit.ly/iTunesEHP
Alexa:- http://bit.ly/EHPAlexa
Spotify:- http://bit.ly/EHPSpotify
Stitcher:- http://bit.ly/EHPStitcher
Google Play Music:- http://bit.ly/EHGooglePlay
TuneIn:- http://bit.ly/EHPTuneIn
Stay Scary & Support Horror Comics!