Released on Jan 28th, 2020 on Steam Game Store for PC, Mac and Steam OS+Linux, The Coma 2 is a new Korean survival horror adventure about exploration, demons and horror which you would not find anywhere else.
Developed by Devespresso Games & published by Headup, & WhisperGames
International Trailer:
Live Action Trailer:
Know more below:
Synopsis:
The Coma 2: Vicious Sisters is a Korean survival horror-adventure. Venture from your deserted school to survive the horrors of the night. Explore the surrounding Sehwa district and uncover the shadow realm's dark secrets. Use everything at your disposal to avoid a demoness hellbent on killing you!
ABOUT THIS GAME:

Mina Park, a student of Sehwa High, awakens at night in her school. It isn't long before she realizes that something is amiss. The once-familiar school where she spends her evenings studying looks twisted by something dark and sinister. She finds herself pursued by someone or something that looks eerily like her teacher. To survive, Mina must venture beyond the boundaries of her school and into the surrounding district. There, she will encounter strange creatures, mysterious strangers, and uneasy allies.

The Coma 2: Vicious Sisters is an atmospheric, story-driven game. Immerse yourself in the warped Sehwa district as you encounter an engaging cast of characters, solve puzzles, discover revealing clues, and fight for survival against a relentless psycho.
Heroines, forced to confront their worst fears, rarely emerge unscathed. Over the course of the story, Mina will encounter dangerous scenarios from which she could sustain permanent damage. Craft items to anticipate future dangers to avoid injury.
Dark Song is now more fearsome and powerful than ever before. Falling into her grasp could spell instant death. Running and wielding your flashlight makes you an easy target. You must precariously balance the urgency of exploration with your absolute need to survive!

Fear Dark Song's relentless pursuit to kill you, now with an all-new AI.
Craft items to prepare for critical life-or-death situations or risk permanent injury.
Explore the nightmarish district of Sehwa and discover its dark secrets.
Scavenge resources to survive deadly encounters and afflictions.
Unlock tools and upgrades to reach previously inaccessible areas.
Hide to avoid detection and certain death. Pass challenges to conceal your location.
Featuring vibrant, hand-illustrated in-game visuals and comic strips.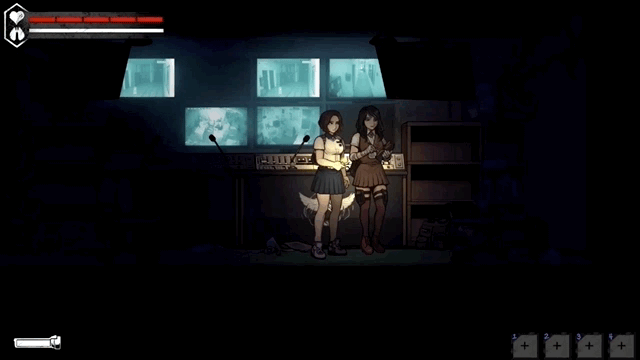 MATURE CONTENT DESCRIPTION
The developers describe the content like this:
This game contains depictions of mild blood, violence, and gore.
REVIEWS
"The game […] immerses you in a creepy story and wraps you in a gloomy atmosphere."
8.0 – PlayGround

"The Coma 2: Vicious Sisters brings the series to a whole new level of quality!"
8/10 – Noisy Pixel
Thank you so much for reading this! Please share your thoughts with us by leaving a comment below.
For more news and reviews of horror games like this, please support EHPodcasts by sharing this post, liking our Facebook page, subscribing to our YouTube channel , following us on Twitter ,Instagram and listening to our podcasts, now on many platforms given below:
Horror Needs You! Please Donate to Everything Horror Podcast website & podcast via PayPal to help the noble cause of promoting horror genre & indie horror creators:– http://paypal.me/ehpodcasts
Please check out our Horror Short Films:-
KEEP UP WITH THE PODCAST
Please Bookmark our site or Set as your Home Page:- http://ehpodcasts.com
EHPodcasts on SOCIAL MEDIA
FaceBook:- http://facebook.com/EHPodcasts
Twitter:- http://twitter.com/EHPodcasts
Instagram:- http://instagram.com/EHPodcasts
Pinterest:- http://pinterest.com/EHPodcasts
LISTEN TO US ON
PodBean:- http://bit.ly/EHPodbean
YouTube:- http://bit.ly/EHPodcastYT
iTunes:- http://bit.ly/iTunesEHP
Alexa:- http://bit.ly/EHPAlexa
Spotify:- http://bit.ly/EHPSpotify
Stitcher:- http://bit.ly/EHPStitcher
Google Play Music:- http://bit.ly/EHGooglePlay
TuneIn:- http://bit.ly/EHPTuneIn
Stay Scary & Support Horror Games!