Developed & published by Endflame for the PC on Steam and itch.io, Ikai game tries to give a terrifying twist to the psychological horror genre by allowing you to explore Japanese folklore in first person.
Fear and anxiety prevail after the darkest tales from Japanese folklore come to life in this first-person psychological horror game. Set in a feudal era, Ikai revolves around the priestess of a shrine struggling to defeat the spirits of her past and her present.
Prototype Trailer:
About the Game: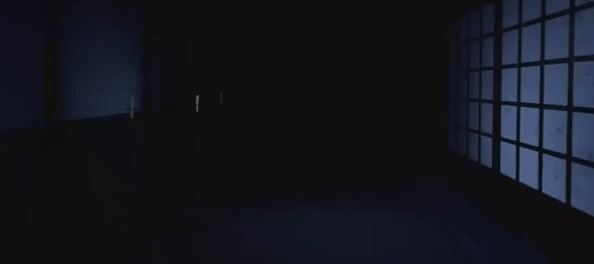 The blood-stained leaves were the first evidence of chaos. The shrine's bell screams for help, but it is no longer a sacred place. All Gods have gone, giving way to monsters, ghosts and spirits. You, the perfect priestess, had the onus to protect it, yet did quite the opposite.
Don't faint now, embrace your weaknesses and pray for surviving in the mayhem you've just unleashed. Keep a stiff upper lip, nothing bad will happen if you follow these two rules.
Write the protective seals on time with brush and ink
Be silent, under no circumstances should you disturb the evil
Gameplay
Dare you help get back the Gods and redeem your actions? Ikai is a first-person psychological horror game drawing inspiration from Japanese folklore. Live the horror by the hand of its defining yokais and submerge into the superstitions of the past driven by a unique story and exploration.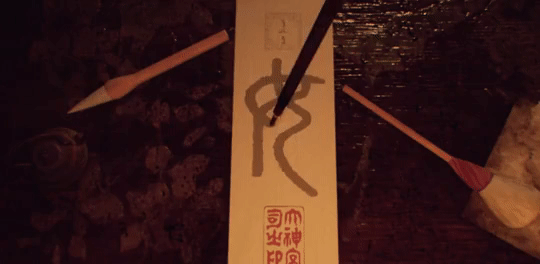 Ikai embodies the spirit of the classical psychological horror genre with a defenceless main character incapable of attacking the evil creatures. However, it explores a new sense of horror by making the player face the threats directly nor fleeing neither attacking.


Endflame is a small team of three indie devs making a Japanese horror game.
Writing and design – Laura Ripoll
Art – Iván Pérez
Programming – Guillem Travila
Connect with the creators:

Thank you so much for reading this! Please share your thoughts with us by leaving a comment below.
For more news and reviews of horror games like this, please support EHPodcasts by sharing this post, liking our Facebook page, subscribing to our YouTube channel , following us on Twitter ,Instagram and listening to our podcasts, now on many platforms given below:
Horror Needs You! Please Donate to Everything Horror Podcast website & podcast via PayPal to help the noble cause of promoting horror genre & indie horror creators:– http://paypal.me/ehpodcasts OR Support us on Patreon:- https://www.patreon.com/ehpodcasts
Please subscribe to our Newsletter:
Starting next month, we'll be starting our monthly Newsletters. It will cover what we did last month and focus on a little of what to expect within the month we are in. If interested you can sign up for our Newsletter with the link —> http://bit.ly/ehpnewsletter
Please check out our Horror Short Films:-
KEEP UP WITH THE PODCAST
Please Bookmark our site or Set as your Home Page:- http://ehpodcasts.com
EHPodcasts on SOCIAL MEDIA
FaceBook:- http://facebook.com/EHPodcasts
Twitter:- http://twitter.com/EHPodcasts
Instagram:- http://instagram.com/EHPodcasts
Pinterest:- http://pinterest.com/EHPodcasts
Twitch: https://www.twitch.tv/EHPodcasts
LISTEN TO US ON
PodBean:- http://bit.ly/EHPodbean
YouTube:- http://bit.ly/EHPodcastYT
iTunes:- http://bit.ly/iTunesEHP
Alexa:- http://bit.ly/EHPAlexa
Spotify:- http://bit.ly/EHPSpotify
Stitcher:- http://bit.ly/EHPStitcher
Google Play Music:- http://bit.ly/EHGooglePlay
TuneIn:- http://bit.ly/EHPTuneIn
Find us on iHeart Radio- https://www.iheart.com/podcast/256-everything-horror-podcast-31087505/
Stay Scary & Support Horror Games!