Happy Friday the 13th!!
Help legendary horror icon Jason Voorhees stalk and slay campers across 100+ puzzle levels in a hilariously off kilter puzzle game. Jason will terrorize victims from the campgrounds of Crystal Lake to the highrises of Manhattan, from supermax prisons to space stations… and beyond!
Short Review:-
Friday the 13th Killer Puzzle is a free to play game made by Blue Wizard Digital available for PC & Mac (via Steam), and for Android devices (via Google Play Store). Also releasing on PS4 today (November 13th 2020). I think it is a nice horror comedy with puzzle infused in it. We get to become Jason, and also listen to his mother's instructions (& helpful tips) while figuring out the right movements which doesn't trap Jason or drowns him. The game provides for some good blood & gore if you choose to enable it, otherwise can be played with family in the PG mode with all the blood disabled.
The levels, voice over of the victims, and the music all is perfect. Everything feels authentic. The graphics and art style is almost like a comic comic, and the heads feel like from Animal Crossing or Bobble Heads, which isn't a bad thing as the game itself tries to make things less dark, and more funny.
The level designs are brilliant. Some puzzles take some out of the box thinking to solve as the movements are sometimes as strategic as a chess game. The gameplay itself is very easy to learn. The Fatality Quick Time Event with the moving bar feels like a good touch, and is way better than having to tap the screen (if playing on mobile) or mash buttons (on keyboard/gamepad).
The game is free to play, and free to keep. It doesn't require the Internet connection to run, and is not much big in size. The free episodes are so good & long enough that you'd definitely want to get the entire bundle. So, go ahead, and treat yourself with one of the best humorous takes on Jason's story.
Watch the first 8 levels PC gameplay here:
Official Info:-
ABOUT THIS GAME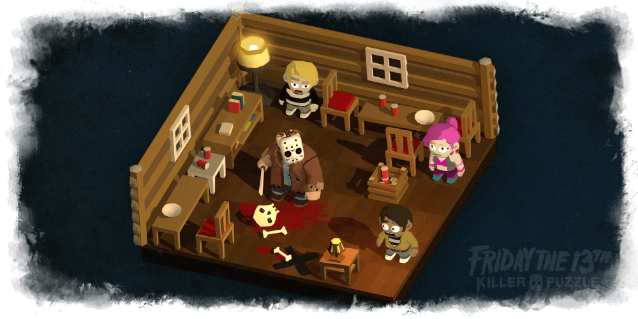 Stalk and slay campers across 100+ puzzle levels with horror icon Jason Voorhees! From the campgrounds of Crystal Lake to the highrises of Manhattan, from supermax prisons to snowy ski resorts, Jason will terrorize victims across the world (and maybe even beyond).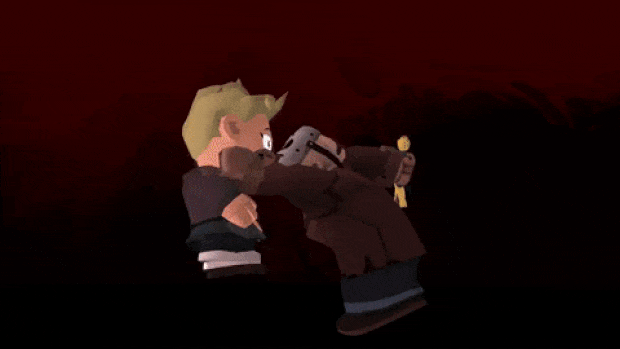 Friday the 13th: Killer Puzzle is developed by the makers of cult hit SLAYAWAY CAMP (5/5 -Rue Morgue, Touch Arcade, Gamezebo… "The most ridiculously, absurdly, insanely over the top violent game I've ever seen." -Dread Central).

8 gut-wrenching "episodes" for over 100 puzzle levels!
See Jason like never before: Supermax Jason, Frozen Jason, Apocalypse Jason & More!!!
Traps! Cops! SWAT teams! Land mines! Rotary telephones! Teleporters! Cats!
Choose 'R' mode for dozens of gruesome Kill Scenes, or 'PG' for an almost family-friendly puzzle experience
Level up and unlock tons of horrifying murder weapons.
Trade in your rusty and unwanted weapons for shiny elite ones!
4 more DLC Expansions for 52 more puzzles, and 4 new Jasons!
Get the game & Play for free today to celebrate Friday the 13th! :-
______________________________________
Thank you so much for reading this! Please share your thoughts with us by leaving a comment below.
Horror Needs You! Please Donate to Everything Horror Podcast website & podcast via PayPal to help the noble cause of promoting horror genre & indie horror creators:– http://paypal.me/ehpodcasts OR Support us on Patreon:- https://www.patreon.com/ehpodcasts
Please check out our Horror Short Films:-
KEEP UP WITH THE PODCAST
Please Bookmark our site or Set as your Home Page:- http://ehpodcasts.com

For more news and reviews of horror books like this, please support EHPodcasts by sharing this post, liking our Facebook page, subscribing to our YouTube channel , following us on Twitter ,Instagram and listening to our podcasts, now on many platforms given below:
EHPodcasts on SOCIAL MEDIA
FaceBook:- http://facebook.com/EHPodcasts
Twitter:- http://twitter.com/EHPodcasts
Instagram:- http://instagram.com/EHPodcasts
Pinterest:- http://pinterest.com/EHPodcasts
Twitch: https://www.twitch.tv/EHPodcasts
LISTEN TO US ON
PodBean:- http://bit.ly/EHPodbean
YouTube:- http://bit.ly/EHPodcastYT
iTunes:- http://bit.ly/iTunesEHP
Alexa:- http://bit.ly/EHPAlexa
Spotify:- http://bit.ly/EHPSpotify
Stitcher:- http://bit.ly/EHPStitcher
Google Play Music:- http://bit.ly/EHGooglePlay
TuneIn:- http://bit.ly/EHPTuneIn
Find us on iHeart Radio- https://www.iheart.com/podcast/256-everything-horror-podcast-31087505/
Stay Scary & Support Horror Games!