The Last Faith is an exploration-based Metroidvania, action side-scrolling platformer with dark and gothic themes at its core.
If you love Castlevania, and dark gothic atmosphere with classic side scrolling action gameplay, then The Last Faith game by Kumi Souls Games is something you'd love. Started off as a Kickstarter campaign, and fully funded in May 2020, it seems that 2021 is the time when we can expect a demo of it and then a full release. Fans of Metroidvania can still back the game though "Late Backers Page" though.
Kickstarter Trailer:
Statue Trailer:
Gameplay Showcase:-
Below are the details of the game form the Official Steam Page:-
ABOUT THIS GAME
The Last Faith is an exploration-based Metroidvania, action side-scrolling platformer with dark and gothic horror themes at its core. An ancient religion is ruling for centuries the world left to its fate. The once majestic capital and full of a glorious past, is now decadent and haunted by a fatal disease. Eric will have to subvert the words of the hidden prophecy and discover the truth behind the now corrupted and ravaged world.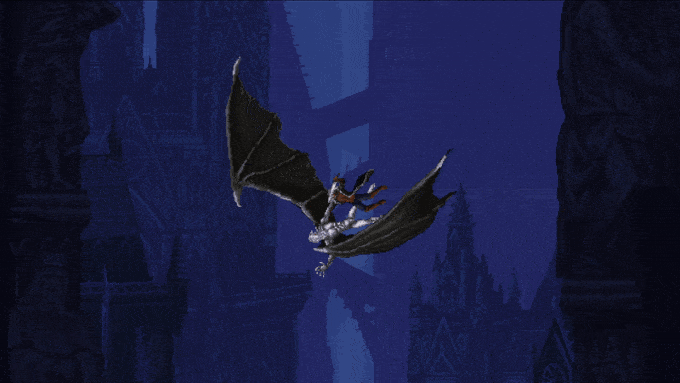 Wield one of the variety weapons, use elemental buffs to power them up, cast tons of magic spells discovered in the giant cathedrals, face the beast, slay the horrendous abominations feeding on blood and travel around the stunning high-detailed gothic lands.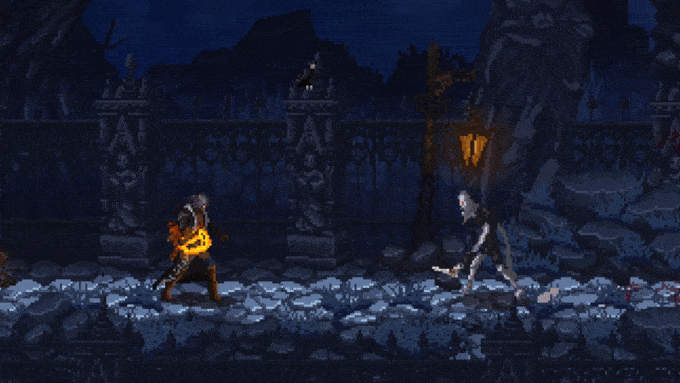 Features
– Satisfying reactive action combat system
– A high number of different weapons
– Use of the special buffs to power up you weapons
– A variety of magic spells to support your combats
– A giant world with terrific gothic environments
– Learn a range of new abilities
– Interact with environment elements
– Exploration, mysteries and puzzles to solve
– Unique and creepy enemies
– A highly detailed pixel art style
Official Links:-
Support on "Late Backers Page"
Wishlist Today through the Steam Page
______________________________________
Thank you so much for reading this! Please share your thoughts with us by leaving a comment below.
Horror Needs You! Please Donate via PayPal to help the noble cause of promoting horror genre & indie horror creators:– http://paypal.me/ehpodcasts OR Support us on Patreon:- https://www.patreon.com/ehpodcasts
Become a part of our crew, add value to your resume & make a difference in the horror industry in your free time!! Know more here:- https://ehpodcasts.com/hiring/
Please check out our Horror Short Films:-
The Passenger: A Vermont Urban Legend| Short Horror Film
KEEP UP WITH THE PODCAST
Please Bookmark our site or Set as your Home Page:- http://ehpodcasts.com
Contact us for any promotions/collaboration- https://ehpodcasts.com/contact/
Email- everythinghorrorpodcast@gmail.com
EHPodcasts on SOCIAL MEDIA
FaceBook:- http://facebook.com/EHPodcasts
Twitter:- http://twitter.com/EHPodcasts
Instagram:- http://instagram.com/EHPodcasts
Pinterest:- http://pinterest.com/EHPodcasts
Twitch: https://www.twitch.tv/EHPodcasts
LISTEN TO US ON
PodBean:- http://bit.ly/EHPodbean
YouTube:- http://bit.ly/EHPodcastYT
iTunes:- http://bit.ly/iTunesEHP
Alexa:- http://bit.ly/EHPAlexa
Spotify:- http://bit.ly/EHPSpotify
Stitcher:- http://bit.ly/EHPStitcher
Google Play Music:- http://bit.ly/EHGooglePlay
TuneIn:- http://bit.ly/EHPTuneIn
Find us on iHeart Radio- https://www.iheart.com/podcast/256-everything-horror-podcast-31087505/
Stay Scary & Support Horror Games!