Face your fear when Fatal Frame: Maiden of Black Water comes to Nintendo Switch later this year. Investigate eerie, supernatural events and fend off terrifying ghosts by taking photos of them with the mystical Camera Obscura.
Venture into the haunted Mount Hikami, the place infamous for many disappearances, with only your trusted camera as a means to defend yourself against ghosts!! Originally released in 2014 for Wii U, this game is a beautiful survival horror gem which shouldn't be missed! Coming to Steam (PC), PS5, PS4, Xbox Series X|S, Xbox One, and Nintendo Switch!
Official Announcement Trailer:-
Game Info:-
FATAL FRAME: Maiden of Black Water will be releasing on Nintendo Switch/PS4/PS5/Xbox One/ Xbox Series X|S/ PC Steam across North America in 2021.
FATAL FRAME: Maiden of Black Water takes players to the eerie Mt. Hikami, a sacred location haunted by bizarre and unfortunate occurrences – and a place where the water is believed to be housed by vengeful spirits. Through the eyes of Yuri Kozukata, Ren Hojo, and Miu Hinasaki, they will rely on just a flashlight and a unique camera – the Camera Obscura – with the ability to take pictures of ghosts, as they explore the mountain to find those who have disappeared. Will players be able to repel the deadly ghosts and uncover the mysteries surrounding Mt. Hikami?
The title is an enhanced version of 2014's Wii U release of the same name, which includes upgraded visuals to match the latest hardware advancements – offering an even more terrifying and immersive experience. Fans of this iconic series can not only play on their favorite gaming platform, but will also be able to enjoy an all-new Photo Mode, allowing them to set-up characters and ghosts in various scenes and adjust their poses in order to create the perfect spooky picture. In addition, there will be a selection of new costumes for the main protagonists, helping make every picture in your collection more unique.
Remaster info-
Return to Mount Ht. Hikami and Face Your Fears
Experience all of the horror from the original FATAL FRAME: Maiden of Black Water with new remastered visuals, new costumes and photo mode features.
The main adventure consists of three interconnected stories which lead the player to uncover the horrifying truth behind a string of recent tragic deaths taking place in a forest with an infamous history.
Take on the role of one of three people with the power of the Camera Obscura and the ability to see the shadows of those spirited away. The story will take you on a frightening adventure through the ruins of an eerie inn, a shrine filled with life-size dolls, and a lake full of dead priestesses.
Each location is connected by a stream of water flowing throughout the mountain. This formerly holy water is tied to the most horrifying mystery of all – the history of death and darkness on Mt. Hikami.
Features:
Try to survive this bone-chilling entry in the FATAL FRAME series, now with upgraded visuals
Try on new costumes or take the photo mode for a spin to create your own original picture-perfect shots
Explore haunting locales such as an underground cave for disturbing sacrifices and a shrine for life-sized dolls
Use your Camera Obscura to defend yourself against horrifying ghosts that pursue you
As you traverse Mt. Hikami, beware of the incredibly dangerous water coursing throughout the mountain
Try to stay alive while investigating the ominous Mt. Hikami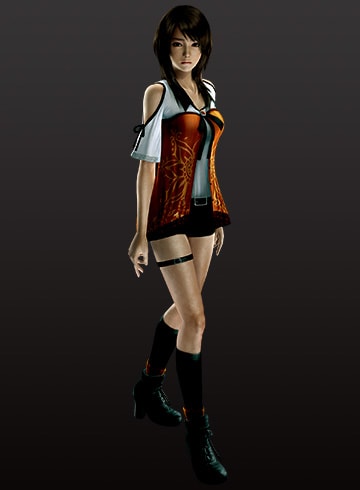 Release date:2021 Players:1 player
Nintendo Trailer-
PlayStation Trailer-
______________________________________
Thank you so much for reading this! Please share your thoughts with us by leaving a comment below.
Horror Needs You! Please Donate to Everything Horror Podcast website & podcast via PayPal to help the noble cause of promoting horror genre & indie horror creators:– http://paypal.me/ehpodcasts OR Support us on Patreon:- https://www.patreon.com/ehpodcasts
Please check out our Horror Short Films:-
The Passenger: A Vermont Urban Legend| Short Horror Film
KEEP UP WITH THE Horror News & Reviews!
Please Bookmark our site or Set as your Home Page:- http://ehpodcasts.com
Connect with us on SOCIAL MEDIA
FaceBook:- http://facebook.com/EHPodcasts
Twitter:- http://twitter.com/EHPodcasts
Instagram:- https://www.instagram.com/everlastinghauntings/ (Podcast Instagram Archive)- http://instagram.com/EHPodcasts
Pinterest:- http://pinterest.com/EHPodcasts
Twitch: https://www.twitch.tv/EHPodcasts
Our YouTube (Gaming Videos, Unboxing, Updates, & Podcast Archives)- http://bit.ly/EHPodcastYT
Stay Scary, Support Indie Horror Books & Tell us #WhatsHauntingYou?